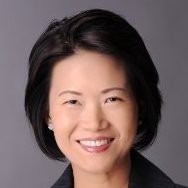 Throughout her career, Betty has held executive positions in the public and private sectors. Before assuming the role as Managing Director of DOF's Equity Portfolio, Betty served as Director of Investor Relations at OurCrowd, a global venture investment platform. Prior to OurCrowd, Betty was the Co-CEO of an emerging healthtech solutions company.

Betty's other prior executive leadership roles include Commissioner of the New York City Department of Employment; Deputy Assistant Secretary of the US Department of Health and Human Services; Adjunct Professor at Columbia University; Business Development for Bloomberg LP and other financial services firms both in Asia Pacific and the United States.

Betty served the White House as Chairman of President George W. Bush's Commission on Asian Americans and Pacific Islanders. She is a board member of the Disability Opportunity Fund in New York and a Faculty Affiliate at University of Texas McCombs School of Business Healthcare Informatics & Health IT program.

Betty received a MPA from Columbia University School of International Public Affairs and a B.A in Accounting/Marketing from University of Washington. She and her family reside in Austin, Texas.