Focus Areas
Invest in companies with business models that have traditionally achieved venture returns AND that focus on people with disabilities as part of their target audience.
Follow Us on Linkedin for News and Events
Reach out: equity@thedof.org
Education
Custom language, user interface and other voice and visual design technologies are enabling new methods and greater access for teaching, learning, skills development, and training.
Employment
Public policy, a DEI movement and shifting cultural awareness around disability have converged to spark substantial demand from employers to become more educated in disability recruitment and retention, along with technology and human capital support to hire, on-board, support and retain a more diverse workforce.
Technology / Products
Vast advancements have been made to ensure that no member of society feels unable to use technology. Technology can lower barriers that people with disabilities encounter in their daily lives. It can allow them to participate and enjoy the benefits of the digital society, with the same access to information as everyone else.
Health Care / Life Sciences
Aging baby boomers with longer life expectancies are increasing the prevalence of various disabilities. As aging individuals and their families seek independence, opportunities will ripen to support older adults through technology, personal services and products.
Socialization
Changes in technology, coupled with a design-driven awareness of how disabled individuals connect to and interact with one another through technology, has begun to grow communities around dating, specific mental or physical challenges, and shared interests.
Housing
Finding a good home in the community is essential for people with disabilities and their families. This includes seeking investments in social-minded operators and/or groups of families to own and maintain the ever-increasing market demand. This results safe, accessible, sustainable, affordable and inclusive housing.
It turns out, Apple CEO Tim Cook's famous quip about the company investing in good accessibility practices—that the tech giant does it not for 'the bloody ROI'—cuts both ways. A company, whether titanic like Apple or tiny like Hiki, should make their product(s) as accessible as possible because it's morally right. By the same token, however, it surely is not lost on Cook (or Karriem) that accessible products are better, well-rounded products that will have a definitive effect on the return on investment.

Peter Korn, Director of Accessibility at Amazon Lab126 said: 'We share the company's vision to help people with speech impairments live more independently through voice. We were delighted to support them through an Alexa Fund investment and now through an Alexa integration via their mobile app.
Floreo is currently being used as a supplementary learning tool by schools, therapy practices, medical practitioners, and parents. In this video, Ravindran describes what led to the development of this virtual reality tool for individuals with autism, how Floreo went about securing academic research partners, and the importance of Small Business Technology Transfer funding to the development and testing of the program. Floreo is currently running several studies, including a study in collaboration with the Center for Autism Research at Children's Hospital of Philadelphia.

The Department of Defense, intelligence agencies and other federal programs are increasingly deploying emerging artificial intelligence technologies and accurately labeled data to train AI systems. Enabled Intelligence's neurodiverse workforce of highly-trained U.S. based employees provide the subject matter expertise and secure systems able to handle the government's most sensitive data.

Opya began with a vision to transform autism services for children by integrating care and providing digital tools to help clinicians and parents create the best possible outcomes. Since their founding in 2016, they have provided behavioral, speech, and occupational services to hundreds of Opya families. Opya strives to provide the best outcomes and experience for their clients and the Opya families they work with.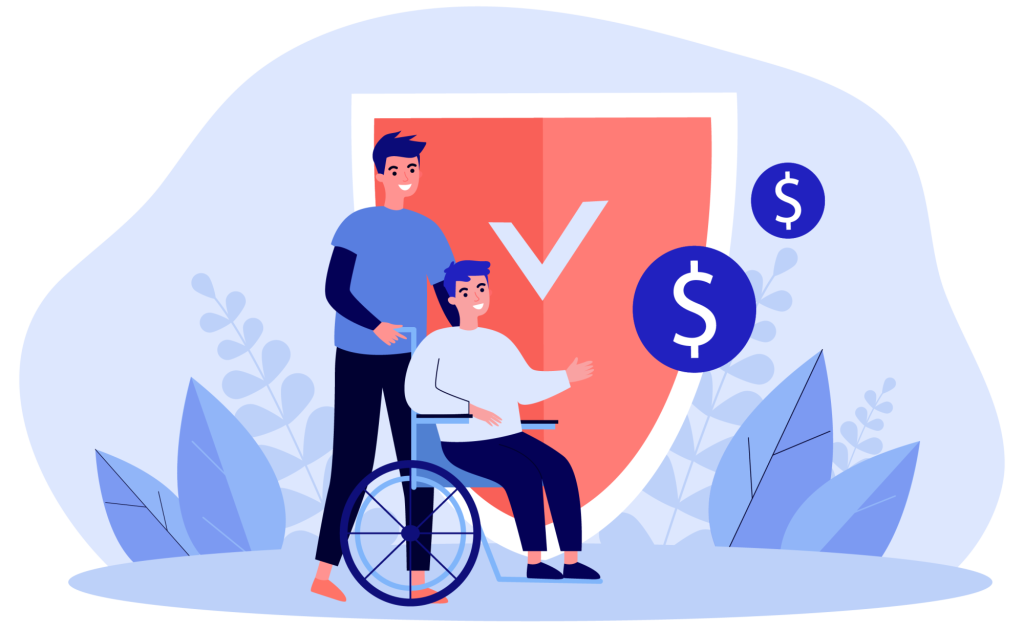 Zero Coupon Note From DOF to Supporter
Commitment Period: 7 – 10 years
Coupon = 0 – 3%
Supporter Chooses Term and Coupon
Return of Capital + Interest at the end of the Term
Social Impact Returns Measured Annually
No Management Fees
Annual Audits: Baker Tilly
All investment net profits will stay in the 501c(3) DOF becomes an "Evergreen Fund"
Celebrating the launch of DOF Equity Portfolio!
Invest in companies with business models that have traditionally achieved venture returns AND that focus on people with disabilities as part of their target audience.