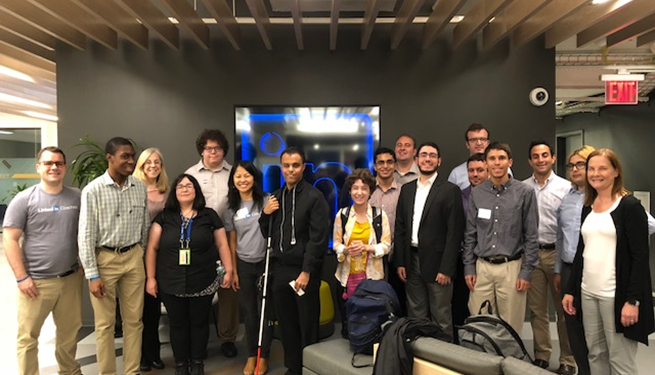 Integrate Autism Employment Advisors was founded in 2010 to address the growing problem of unemployment for college graduates with autism. In today's society, thirty five percent of 18-year-olds with autism attend college and, of that, eighty five percent are unemployed or underemployed post-graduation. Integrate works with both employers and potential employees to implement Autism@Work programs, with the goal of increasing the number of inclusive, competitive employment opportunities for college graduates with ASD.
Integrate teaches and trains employers about the Autism spectrum and specific hiring needs. Through educating companies on how to work with people that have ASD, their goal is to create more inclusive work environments and a wider range of employment opportunities for the graduates.
Integrate helps them build their resume, network, appropriate professional behavior, and prepares candidates for the interview process. The graduates that participate in this program are taught the skills necessary to be successful in the workforce environment.