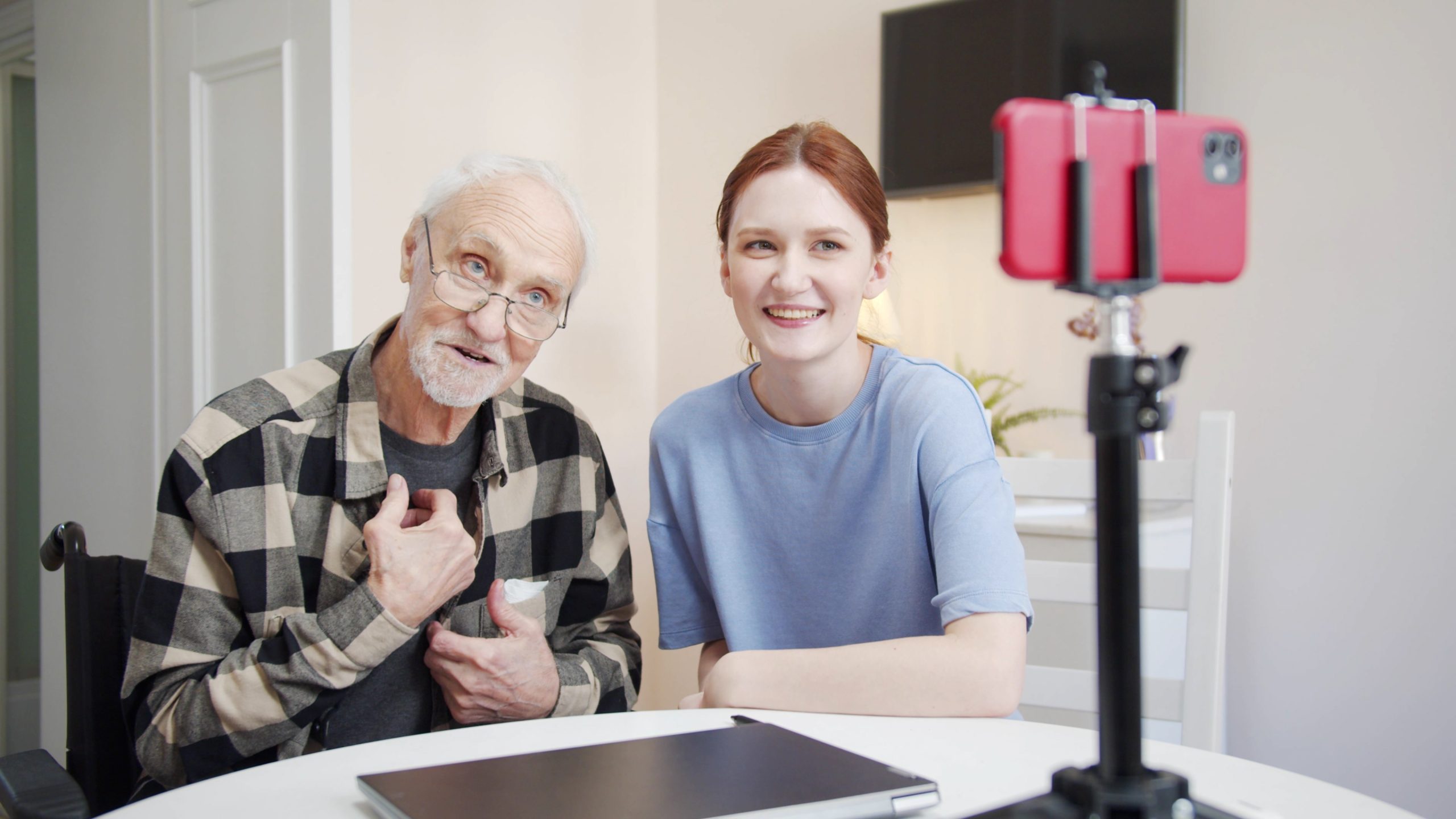 Because we value your right to privacy, we have included information below explaining our online information practices and our policies regarding how your information is collected and utilized.
Information Collected
This privacy statement applies to all information collected or submitted on this website. On some pages, you may register for access to information and/or to request materials. The types of personal information collected in these circumstances include:
Name
Email address
Address
Phone number
We do not collect social security information anywhere on our website.
Information Use
The Disability Opportunity Fund (The DOF) will only use the information gathered through the site to provide the information or services requested. Under no circumstances will we sell this information.
Website Usage Tracking
Google Analytics is used to analyze traffic to this website. Refer to the Google Analytics Policy for more detail on how information is collected and used.
Requesting an Investment Information
We use the contact information (name and shipping address) you provide when requesting information for an investment in The DOF. We use that information only to complete that request and send supplementary information in the future. If we have trouble processing a request, this contact information is used to get in touch with you. We do not share this information with third parties.
eNewsletter
We use email addresses to answer the questions we receive electronically and send out our eNewsletter to those who have subscribed. Email addresses are not used for any other purpose and are not shared with third parties.
Surveys
From time to time, we may request information from you via an online survey. Participation in these surveys is completely voluntary. Information requested may include demographic information. Survey information will be used for purposes of monitoring and improving the use of and satisfaction with our website and/or The DOF products and services.
Send-To-A-Friend
If you elect to send information from our site directly to a friend, we will ask you for your friend's name and email address, as well as yours. The DOF will instantaneously and automatically send the friend a one-time email with the requested material (e.g. news article or profile) from the site. The DOF does not store this information for future use.
Sharing Aggregate Information
Demographic information collected during an information request or registration is optional, but encouraged so that we may gain a better understanding of your needs, and so that we may serve you in a more personalized manner. This information is solely for internal use and will not be shared with outside parties.
Sometimes we may share aggregate information with strategic partners. For example, we may tell a partner that X number of individuals visited a certain area on our website, or that Y number of men and Z number of women filled out our registration form, but we would not disclose anything that could be used to identify those individuals.
Finally, we never use or share personally identifiable information provided to us online in ways unrelated to the ones described above without also providing you an opportunity to opt-out or otherwise prohibit such unrelated uses.
Data Security
To prevent unauthorized access, maintain data accuracy and ensure the correct use of information, we have put in place appropriate physical, electronic and managerial procedures to safeguard and secure the information we collect online.
When our registration form asks users to enter sensitive information, that information is encrypted and is protected with the best encryption techniques in the industry, including SSL. While we use SSL encryption to protect sensitive information online, we also do everything in our power to protect your information offline. All of our users' information, not just the sensitive information mentioned above, is restricted in our offices. Only employees who need the information to perform a specific job (for example, a customer service representative) are granted access to personally identifiable information. Furthermore, all employees are kept up-to-date on our security and privacy practices. Any time new policies are added, employees are notified, and reminded of their responsibility to ensure our customers' information is protected. Finally, the servers used to store personally identifiable information are kept in a secure environment.If you have any questions concerning data security, please contact us at info@thedof.org
Cookies
We use cookies, which track user behavior, to inform enhancements to the overall user experience on our website. A cookie is a piece of data stored on your hard drive containing information about your online activity.
Usage of a cookie is in no way linked to any personally identifiable information. Once you close your browser, the cookie simply terminates. If a user rejects the cookie, they may still use our site. The only drawback to this is that the user will be limited in some areas of our site.
We use cookies to simplify data entry on the following areas of our site:
Address information when requesting an investment kit
Email when logging in
Name, email and interest areas when updating registration
Log Files
We use IP addresses to analyze trends, administer the site, track users' movements and gather broad demographic information for aggregate use. IP addresses are not linked to personally identifiable information.
Links
This website contains links to and from other sites. Please be aware that The DOF is not responsible for the privacy practices of these other sites. We encourage you to be aware when you leave our site, and to read the privacy statements of each and every website that collects personally identifiable information. This privacy statement applies solely to information collected by this website.
How You Can Access or Correct Your Information
Due to the sensitivity of address information, we do not make it available to view online. To correct information, contact us at info@thedof.org. We will contact you to determine the best way of disclosing the information. To protect your privacy and security, we will take reasonable steps to verify your identity before granting access or changing information. We use this procedure to better safeguard your information.
Opt-Out
If at any time you would like your information to be modified or removed from our database, you may contact us directly via email, phone or post:
The DOF
201 I. U. Willets Road
Albertson, NY 11507
516-465-3741
info@thedof.org
Notification of Changes
If at any time we decide to change our privacy policy, we will post notification of these changes on our website so you are always aware of the information we collect, how we use it and under which circumstances, if any, we disclose it. If at any point we decide to use personally identifiable information in a manner different from that stated at the time it was collected, we will notify users by way of email.
Terms of Use
As a condition for using the The DOF website, Internet-based information products herein and/or maintaining an information access account, you expressly accept, without limitation or modification, the following conditions, terms and notices:
The information included on the The DOF website is provided on an "as is," "as available" basis. Information provided is obtained from sources deemed to be reliable. The DOF disclaims all warranties, either express or implied, including the warranties of accuracy, timeliness, completeness, adequacy, non-infringement, merchantability, fitness for any particular purpose, or the results to be obtained from use of such information. This disclaimer of liability applies to any warranty for information, data, services or products provided through or in connection with the The DOF website.
Discussion on this site of certain nonprofit organizations and their programs are provided as general information only and are not intended to provide investment, accounting, tax or legal advice. Under no circumstance is the information contained herein to be used or considered as an offer to sell or a solicitation of an offer to buy any particular investment or to donate to any particular charity. Not all investment opportunities offered by any organization are available in all countries or states within the United States, and nothing on this site constitutes an offer or solicitation of these investments, products or services in any jurisdiction where their offer or sale is not qualified or exempt from registration. In addition, the prospectus information available on our website is posted for informational purposes only.
Neither The DOF, nor any of its employees, agents, successors, assigns, affiliates or content or service providers shall be liable to you or other third parties for any loss, injury, claim, liability or damage of any kind (including, without limitation, attorneys' fees and lost profits, opportunities or savings) resulting from, arising out of or any way related to:
(a) any errors in, inaccuracies, omissions or other defects in authenticity of the information, including but not limited to content, technical inaccuracies and typographical errors, or
(b) any failure of performance, error, omission, interruption, deletion, defect, delay in operation or transmission, computer virus, communication line failure, theft or destruction or unauthorized access to, alteration of, or use of record, whether for breach of contract, tortuous behavior, negligence or under any other cause of action.
The DOF reserves the right to change any information on this website including but not limited to revising and/or deleting features or other information without prior notice. The content presented on this site may vary depending upon your browser limitations.
Clicking on certain links within this website might take you to other websites for which we assume no responsibility of any kind. Accordingly, The DOF expressly disclaims any responsibility for the content of these other websites, the accuracy of the information on these websites or the quality of products or services provided by the organizations that maintain them. The existence of such links should not be construed as a recommendation, endorsement, approval or verification by The DOF of any content available on third-party sites. The DOF reserves the right to require written consent for, or request the removal of, any links to our website.
You are responsible for maintaining the confidentiality of your account and password (where applicable). You are fully responsible for all activities that occur using your account or password. Please notify The DOF immediately of any unauthorized use of your account or password or any other breach of security. The DOF will not be liable for any loss that you may incur as a result of someone else using your password or account, either with or without your knowledge. You may not use anyone else's password at any time.
The DOF is the owner of the information on this website including but not limited to any screens appearing at the site. The DOF does not grant any license or other authorization to any user of its trademarks, registered trademarks, service marks, or other copyrightable material or other intellectual property, by placing them on this website.
You may include insubstantial portions of information from this website in memoranda, reports and presentations, but only if such memoranda, reports and presentations are distributed or otherwise made available in non-electronic form, to a limited number of individuals. You must attribute the information to The DOF in all such memoranda, reports and presentations. The Print Creator Tool is already setup to display the The DOF logo appropriately. All other usage, in part or whole, must include copyright notices from The DOF with the phrase "Reprinted with permission from The DOF (https://www.thedof.org)." You may not post any content from this website to newsgroups, mail lists or electronic bulletin boards, without the prior written consent of The DOF.