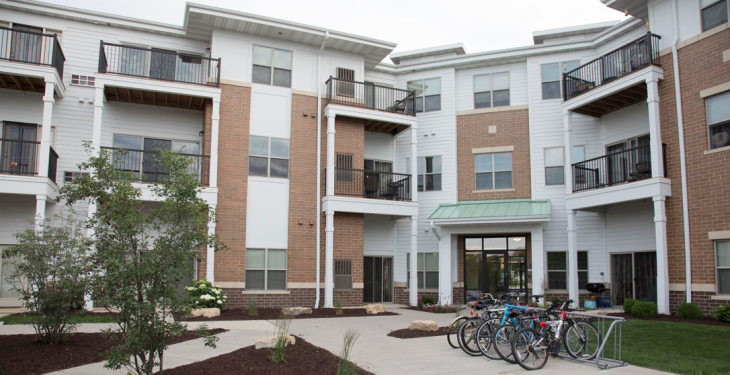 Previous DOF client Movin' Out received a loan to cover predevelopment costs associated with Kilbourn Apartments, a 60-unit new construction affordable and supportive multifamily housing development located in Wisconsin Dells, Wisconsin.
Movin' Out is a not-for-profit developer and mortgage provider serving the low-income resident community in Wisconsin. Movin' Out was founded under the premise of providing integrated housing opportunities for individuals with disabilities, families with a member with a disability as well as veterans across the state. For over 25 years, Movin' Out has focused its mission on establishing relationships and advocating for these individuals to ensure they have access to housing options. Over the last 10 years, the organization has been focused on developing multifamily housing using an integrated approach. Of the apartments in buildings that Movin' Out owns and manages, typically around 20-25% of the units are designated for people who have permanent disabilities of any type.
Movin' Out provides a range of safe, community-integrated, affordable housing solutions, from HUD-certified housing counseling and assistance with down-payment and rehab, to a variety of rental housing options. It also works in close partnership with human service agencies to ensure that households have the supportive services they need and property management organizations to ensure high quality ongoing management and maintenance.