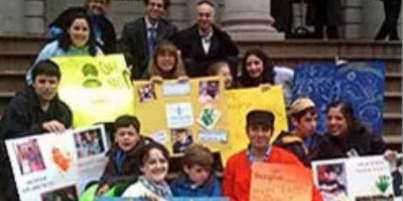 Imagine Academy is a school for children with autism ages 5-21, located in Brooklyn, New York. Imagine was founded in 2005 by parents of affected children.
Their vision was to create a place which included a multidisciplinary school, a resource center for the entire family and a residential facility for those who require full time care. This integrated approach gives children with autism the best chance to reach their fullest potential.
Imagine was at full capacity with 15 students and 23 staff, a 1:1 ratio. The new much larger facility is approximately 12,000 square feet, encompassing state-of-the-art therapy rooms, classrooms and a swimming pool. It opened in March, 2010 and is a dream come true for many families affected by autism.
With a loan from DOF, Imagine was able to expand student capacity from 17 to 34.