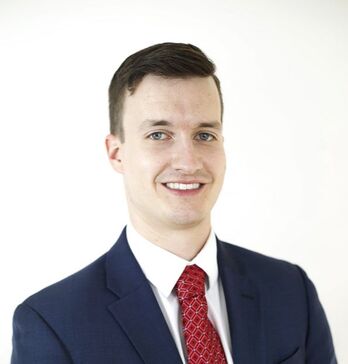 Peter Schaeffing is responsible for underwriting loan requests and conducting due diligence on all borrowers. ​Peter founded High Impact Financial Analysis in June 2014 after gaining experience in underwriting, portfolio management, and new markets tax credit transactions at New Jersey Community Capital, a regional CDFI that became High Impact's first client. 

Peter oversees the design and delivery of all of High Impact's services, and works directly on affordable housing, charter school, and commercial real estate transactions.  He is an experienced underwriter in complex deal structures including new markets tax credits, low income housing tax credits, qualified school construction bonds, and other subsidized financing structures. 

He is a graduate of the South Carolina Honors College at the University of South Carolina, where he studied economics, political science, and finance. He serves as board treasurer for the South End Improvement Corporation in Albany, NY and previously served as Finance Chair on the board of Greater Brunswick Charter School from 2012-2015.

Peter and his team's responsibilities include (i) vetting initial applications (with Charlie and Nanci), (ii) underwriting loan requests for creditworthiness and viability, (iii) preparing the credit memo for the Loan Committee, and (iv) after loan approval, monitoring the preparation of closing documents and loan closings.