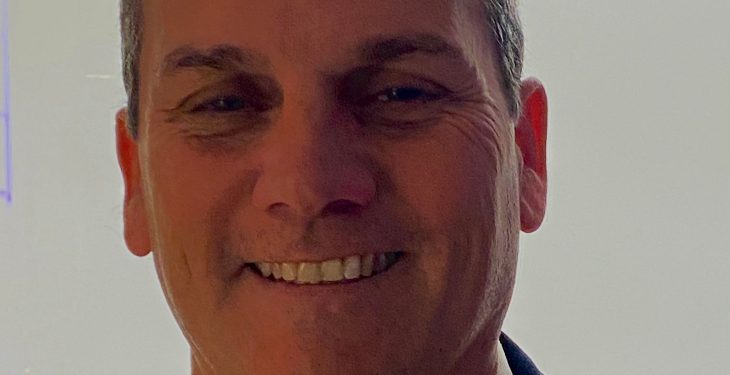 Mr. Estevez has over 20 years of experience as a commercial lending officer, portfolio manager and underwriter in banking, CDFI and consulting settings. He oversees the business underwriting and lending cycle support of High Impact's underwriting and lending management program services, and works directly with clients and their borrowers managing business credit transactions and lending
programs from loan structuring, underwriting, presentations, to loan closing; and loan portfolio servicing from covenants tracking, loan reviews, loan modifications, to portfolio risk overviews of mainly business, owner-occupied real estate and non-for-profit borrowers.
He also supports the real estate team and its clients with the loan structuring and underwriting of complex deal structures including predevelopment, construction and permanent financing including stacked capital, subsidies, and third-party lenders.
EDUCATION

Master in Business Administration
Saint Joseph's University
2004 – 2008
Agriculture Engineer
Pontificia Universidad Catolica de Chile
1988 – 1993
EXPERIENCE
High Impact Financial Analysis, LLC
Director of Business Underwriting / Lancaster , PA / 2020 to Current
Manage three business lending programs to two CDFIs and one EDC collectively overseeing the underwriting of over 9 0 loans to businesses and non – for – profit s totaling over $1 1 million in lending volume.
Responsible for 10 business client relationships including client satisfaction, client contract management , new clients onboarding , and new client s lending programs launching ; plus, marketing and presenting service to new clients .
Assign, underwrite and /or support the preparation of credit memos and their presentation to credit committee from small to complex community impact lending debt transactions for businesses and real estate borrowers to mission – focused lending organizations such as CDFI s , Foundations, EDCs, and Municipalities.
Community First Fund
Vice President of Loan Administration/Lancaster, PA/ 2017-2019
Worked with Chief Lending Officer to meet loan goals by determining capacity, streamlining loan and approval process, and removing obstacles.
Instituted new underwriting cycle resulting in more consistent workflow to facilitate quality and compliance reviews and increased productivity.
Worked with direct reports to revamp risk templates and to create underwriting, documentation, payoff, and construction procedures.
Leveraged relationships with new underwriting and searches vendors, creating savings of 15%.
Led cross-departmental management team to implement a $10M Treasury Bond Fund Program.
Established a loan draw tracking process to manage a $17M loan construction portfolio reducing annual losses by $100k.
VIST Bank
Project Manager, Credit Department Manager/Reading, PA /2007–2013
Spearheaded a $50M Centralized Loan Process (CLP) unit to underwrite, approve, document, and manage loans up to $0.5M, resulting in turnaround increase of 25%.
Created database to track financials and covenants, generate request letters, reports, and risk alerts, creating annual savings of $80k by eliminating a vendor.
Devised CRE stress testing with sensitivity analysis module to assess repayment capacity under several scenarios to determine collateral type limits, exposure, risk rating and capital adequacy.
Increased underwriter productivity by 15% by segmenting by lenders, assigning specialized functions, and implementing knowledge sharing document.
Designed and automated +100 ad-hoc reports with report writing and scheduling software that led to increased efficiencies of 30% by facilitating decision making
COMMUNITY POSITIONS
SCORE Lancaster/Lebanon PA Chapter
Mentor
2020–Present
Lancaster American Alliance
Board Member
2020–Present
SaintMary's Church
Stewardship Chair
2010-Present