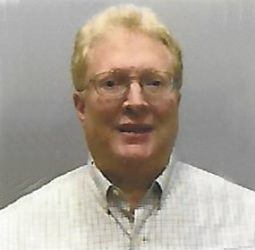 326 Lincoln AvenueRutherford, NJ 07070
201-896-8898 (H)
Other charitable organizations that I am an active member of:
Knights of Columbus – Lyndhurst Council #2396
The Friendly Sons of St. Patrick in the City of New York
A brief bio/summary is as follows:
Ed is the Senior Vice President and Program Director at Citigroup in the Customer Intelligence/Global Anti Money Laundering Program Management Office. He currently supports board level and regulatory status reporting for various Anti Money Laundering initiatives across Compliance, Technology, Operations and the Institutional and Global Consumer business verticals.
Upon joining Citigroup, Ed was instrumental in the formation and launch of Citigroup's first US-based disability employee network: Citi DisabilityNetwork –NYC. Ed is the current co-chair of this employee run affinity network whose mission is to ensure that Citi is an employer and financial services provider of choice for people with disabilities by promoting awareness, education, positive workplace culture and community partnership. He is also a member of the Citi HR Disability Task Force. Ed is also is in his 8th year as a member of the Disability Mentoring Day Committee for the New York City Mayor's Office for People with Disabilities (MOPD) and has coordinated Disability Mentoring Day events at both Bank of America/Merrill Lynch and Citigroup during this tenure.
Prior to joining Citi, Ed was a Compliance Technology Director for Bank of America/Merrill Lynch, responsible for various Anti Money Laundering and Global Sanctions Screening platforms. Ed was also the NYC Metro Co-Site Leader for the Bank of America Disability Affinity Group.
Ed was born and raised in New York City (Riverdale section of the Bronx) and graduated with honors from Manhattan College where he received a BS in Business Administration with a major in Information Systems. Ed also received an MBA in Finance from Fordham University.
In his spare time, Ed enjoys playing bass guitar and performs in several blues and classic rock bands in the NYC metro area.